Featured Vacation Rental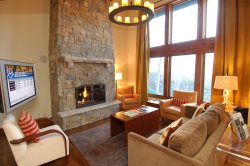 Aspen Colorado | Shadow Mountain 1 | Ski In Ski Out
Aspen Communities

View MAP - Aspen Vacation Rentals in a larger map

Alpenblick townhomes sit at the base of Aspen Mountain in historic downtown just over 175 yards from Lift 1A, less than one block from the Silver Queen Gondola, and a short stroll to shopping and dining in downtown Aspen.
About 1 mile to ski lifts and on shuttle route. With a serene setting within steps of the Roaring Fork River, these townhomes are a popular favorite in Aspen. All vacation homes here are multi-level and feature extra large rooms, wood burning fireplaces and less than 1-mile to downtown Aspen and skiing.
Aspen Townhouse East community has a terrific location just two blocks from the Silver Queen Gondola, shopping, fine dining and all activities of downtown Aspen. Several of the vacation rental condos offer breathtaking views of Aspen Mountain to the south!
Chateau Chaumont condominiums have one of the best downtown Aspen locations with quick and easy access to ski lifts and downtown action only 1 block away. All vacation rental condos have views of Aspen Mountain and the surrounding Aspen downtown area.
Chateau Dumont is located just one block from the Gondola and steps to dining, shopping and apre ski. It is a locals favorite and is considered one of the best locations in downtown Aspen.
Chateau Eau Claire condominium complex is situated on the Roaring Fork river, and only 5 blocks away from world-class skiing at Aspen Mountain. With free local bus transportation, this is the perfect choice for convenience, solitude and luxury. The complex also offers 3 hot tubs and a heated swimming pool.
Clarendon vacation rentals are the utmost in luxury accomodations. Located just two blocks from downtown Aspen and the Gondola, it's the perfect choice for quick access to "everything Aspen". All condos have views of downtown and/or the surrounding mountains. The communitiy has a swimming pool, hot tub, sauna, parking and daily maid service.
The Dolomite Villas are located at the base of Aspen Mountain and only three blocks to the Gondola. Known as a "locals favorite", guests will enjoy the luxury accommodations and easy access to shopping, fine dining, and local events.
The Durant condos in downtown Aspen are situated two blocks from downtown Aspen and the Silver Queen Gondola. These luxury condos have large windows that invite the spectacular mountain views inside. Other amenities include free wireless internet, hot tub, heated pool and outdoor grill.
Fasching Haus vacation rentals are only two blocks to ski lifts and conveniently located in downtown Aspen. Each condo offers gourmet kitchens, gas or wood fireplaces, heated pool, hot tub and outdoor grill.
The Hyatt Grand Aspen is conveniently located in Aspen's downtown community, at the base of Aspen Mountain and only steps from shopping, art, dining and festivals.
Independence Square Lodge has the only lodging on the downtown Aspen mall. All rooms include breakfast, maid services, concierge services, wet bar, refrigerators and choices of 1 - 2 bedroom rooms. Apres-ski wine and cheese are served daily. This historic landmark offers luxury rooms just one block from Aspen Mountain and the Silver Queen Gondola.
Le Clairvaux condos are conveniently located just 2 blocks from downtown Aspen and the Silver Queen Gondola. Condos are quiet and offer the utmost in luxury lodging.
Obermeyer Place is located three blocks away from the center of downtown, and 5 blocks to ski lifts at Aspen Mountain. The free Aspen shuttle bus stop is 500 feet from the building and provides easy access to skiing, shopping and fine dining.
The Ritz-Carlton Residence Club is located at the base of Aspen Highlands ski resort. This ski-in/ski-out village is 3 miles from downtown Aspen and Aspen Mountain ski resort. Gondola Resorts offers 2 and 3 bedroom luxury accommodations at The Ritz.
True ski in ski out! Looking for awe-inspiring views? This is it! Shadow Mountain condominiums are located right on Aspen Mountain and just a snowball's throw from ski lift 1A.
On shuttle bus route (see photo of bus stop) to downtown and ski lifts. These 2 and 4 bedroom gold-rated condos are convenient to downtown. To ski, take the local shuttle bus which stops in front of the building. All other times, it's a beautiful walk of 4 blocks to shopping, dining and activities in downtown Aspen. The building includes offers group event room, laundry facilities and front desk services.
The St. Regis in Aspen Colorado is a local favorite for easy access to skiing, snowboarding, shopping, festivals, summer/winter activities, and dining. Conveniently located at the base of Aspen Mountain, it's only steps to the Silver Queen Gondola and world-class winter sports on Ajax Mountain.