The Aspen Club & Spa
When you book lodging with Gondola Resorts, your entire family receives free membership passes to the world-renowned Aspen Club & Spa for the duration of your stay.
The Aspen Club & Spa is a private membership health and fitness complex with advanced health professionals that can help you with workouts, programming and equipment. The world-renowned SpaAspen is open to the public so, come see us during your vacation in Aspen. We also are the home of the internationally recognized Sports Medicine Institute, a healing center that combines time-honored knowledge with contemporary medicine. Whether you wish to climb a nearby mountain or want to treat yourself to a luxurious day at the Spa, our exceptional staff will provide you with an unforgettable experience. The Aspen Club & Spa, unlike any place you have been before!
Fitness
The heart of The Aspen Club & Spa lies in the Health & Fitness Center, where people not only workout, but also exilerate their minds and refresh their lives through fitness training and other offerings of the club.
Inside the Health & Fitness Center is a huge fitness area dedicated to all sorts of fitness specialties. Specialties include meditation and Pilates classes.
Beyond this area of the building, the Health & Fitness Center has a lap pool, tennis courts, racquetball and a cool boxing area. It also has locker rooms with steam and sauna, and indoor and hot tubs.
SpaAspen
SpaAspen, located inside the 75,000 square foot Aspen Club, is the 2nd biggest Spa in the state with over 30 breakout rooms. It has a huge assortment of luxury spa services including body treatments and spa choices.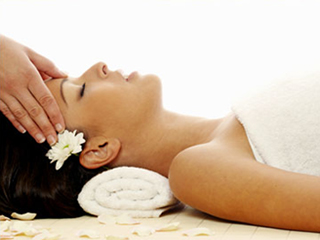 Aspen's Sports Medicine Institute
The Sports Medicine Institute at The Aspen Club & Spa has 7 physical therapists, an acupuncturist and a chiropractor. Our patients dont have to stop at rehabilitation. Instead progressing with tools such as; physiology, stress reduction, aerobic performance, nutrition and wellness advice, use of Aspen Clubs facilities and personal trainers.
Phone: 970-925-8940
Fax: 970-925-9543our Membership includes access to many of our amenities such as:
* Weight and Health Fitness Area
* Cardio Platform and Cardio Cinema
* Heated Lap Swimming Pool
* Steam and Sauna
* Secluded Mind/Body Studio
* Kids gym and Kids camp in the summer.
* Over 60+ Group Fitness, Pilates, Yoga and Aqua Classes Per Week
* Complimentary shuttle service anywhere in town